Locally Owned
Serving the Moore County community for over 19 years.
Personalized Care
When you call, you speak to an actual person.
Free Delivery
We come to you.
Certified Experts

We know our products and can answer your questions

Our History
Known for our friendly service, Health Innovations Pharmacy is a locally-owned, full-service Compounding Lab with a Home Medical and Mobility Department (DME) and Diabetic Supply and Shoe Department. We are located at 295 Pinehurst Avenue in Southern Pines.
Our Home Medical Department offers mobility solutions with Scooters, Power Wheel Chairs, and Lift Chairs. We supply hospital beds, manual wheel chairs, rolling walkers, traditional walkers and more. We carry a complete line of braces and compression hosiery.
Our Diabetic Supply and Shoe Department offers a complete line of diabetic supplies. We carry Aetrex™ Shoes and Orthotics and we use the iStep System, a computerized, state-of-the-art measuring system for measuring feet. Using this system, we can determine the type of orthotic you need or create a custom fit.
Our Compounding Lab offers customized medications using state-of-the art technology based on your physician's or veterinarian's prescription. Unique dosages and formulations are no longer a problem. For example, we can flavor medications for children or formulate a transdermal gel to deliver medication through the skin.
We work with your doctor to provide natural alternatives for men with andropause and women dealing with perimenopausal, menopausal and postmenopausal symptoms. Personalized Consultations are available by appointment to help evaluate your individual situation. Saliva tests may be recommended to determine estrogen, progesterone, testosterone, DHEA and cortisol hormone levels. With this information we can make specific recommendations when considering HRT-Hormone Replacement Therapy.
Nutritional Supplements are important to optimal health. Our dietary supplement and nutrition section provides high-quality herbs and supplements to enhance your health and wellness.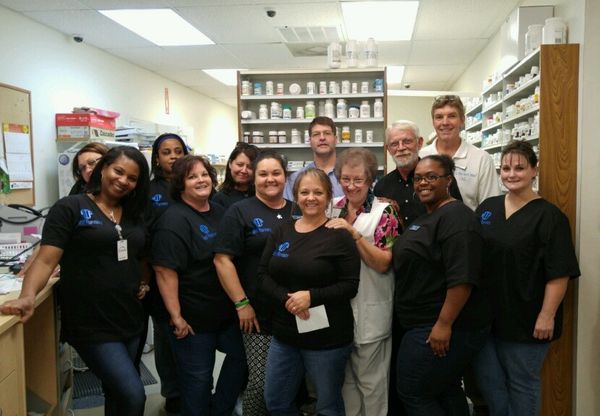 Our Mission
Our Mission is to fulfill the home health care needs of our clients/patients in Moore County, North Carolina, and surrounding counties by providing the highest quality over the counter medications, medical equipment, supplies, and services.
We respect the rights of our clients/patients and we are dedicated to providing responsive, timely customer service.
We ensure that our team members receive continuing education and are knowledgeable about the latest home health care technology and able to serve our clients/patients effectively.