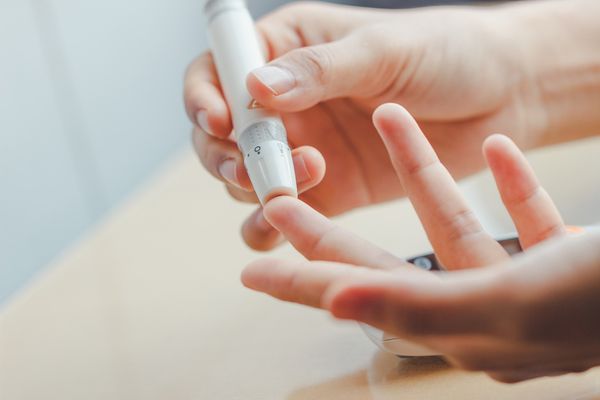 HEALTH INNOVATIONS PHARMACY has the products you need to help you manage your diabetes. We can fill all your prescription and non-prescription needs. Our staff will file your insurance claims to Medicare and/or your private insurance. We can even deliver your supplies to your home or office.
We encourage you to work with your doctor, pharmacist, registered dietician, and/or a certified diabetes educator to develop an appropriate plan for your type of diabetes, medication, and lifestyle.
Diabetic Shoes and Orthotic Insoles
Diabetic feet require special care and our nationally certified shoe fitters are trained to make the correct fit. We carry dozens of styles to fit your needs. For diabetic patients, Medicare covers up to 80% of the cost of a pair of shoes and 3 pairs of insoles per year. We carry Aetrex™ shoes and insoles. Stop by for details and to see the many fashionable styles we carry.
Diabetic Supplies and Services
Our knowledgeable staff will gladly assist you in choosing the right product for your needs and answer any questions you may have about our products.
iStep – Computerized system to measure foot sizes and pressure on the feet. This system is a first step to getting a great fit for your diabetic shoes or insoles.
Glucose Meters
Testing Strips
Lancets
Lancet Devices
Control Solutions
Compounded Medications for Peripheral Neuropathy (pain)
Over-the-Counter Products
Herbal and Nutritional Supplements
Nutritional Consults